Today I am sharing the Blog hopping hot spot with
Yzo from Chez roo
, in the Let's get acquainted Blog hop.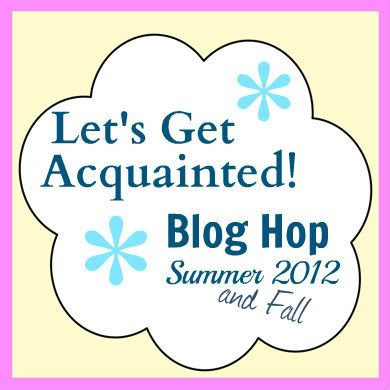 For any new readers I am going to start with a little about me, which I admit to copying and pasting from my about section. Those few sentences took me ages to write the first time round ;-)
I am Kelly, 35 years old and married to the man who I have been with since I was 17. We have a 3 year old kidlet. My day job is in a large teaching Hospital in London, where I am a Transfusion Specialist. I went up in the world, before blood I was a poo tester!
Me!
Beth
gave us hoppers a few questions to answer:
How long have you been quilting? - I only learnt to sew 3 years ago and then got hooked on quilting after taking a six week starter course at my LQS.
Favourite quilting tip(s) - Chug a glass or two of wine while you are FMQ, guaranteed to get those shoulders relaxed ;-)
Mouthy stitches swap - zipper pouches
Favourite blogging tip(s) -Turn the word verification off.
Favourite fabric (or wish list fabric) - I am a total fabric tart, but at the minute I am loving Summersville.
Freebird quilt - made in March 2011
Favourite craft book -The Practical guide to Patchwork by Elizabeth Hartman.
Favourite quilting tool -Walking foot closely followed by the seam ripper.
Brit quilt swap - Mini quilt
Favourite music to listen to while quilting -Glee soundtracks (Stop laughing!!)
Binding - by hand or by machine? -Machine stitched to the front and then given to my sewing buddy to hand stitch to the back.
Sewing machine cover
So as I am obsessed with rainbows and Geese, I decided to photograph my progress whilst making the mini Flying Geese pin cushion that now lives with
Emily
.
The making of a Flying geese circle mini:
The original block size is 6.5" unfinished, so I scaled the template to 33% on my printer to get a 2.5" unfinished block. Don't forget to add the 1/4" seam allowance back on after shrinking.
The making of a mini!
I reduce my stitch length down to 1.4 to make it easier to remove the paper once the block is pieced.
Paper piecing wastes a lot of fabric and I tend to be over generous with my cuts because it annoys me more when I realise that I haven't quite covered the area.
I leave the paper on until the whole circle is pieced. I get less shifting this way and my points are less likely to have been chopped off.
Iron all seams flat to reduce the bulk where all the layers meet in the middle. The backs of my paper pieced blocks are never pretty!!
I added a 1/2" borders to the geese circle, backed with fusible fleece and then hand stitched with the only stitch I know - running stitch!!
I fussy cut a 5" square and with right sides together sewed a 1/4" seam leaving a gap for turning. Then I stuffed and hand stitched the opening closed.
Thanks so much for stopping by my blog today and please visit the other bloggers hopping this week:
June 12
Yzo from
Chez Roo

June 14
Sarah from Silly Banana Sewing